Smart Home Audio Visual Systems Create Your Palm Desert Dream Home Theater
Whether you hope to create a single dream home theater space or integrate all of the rooms of your home, Palm Desert Rangel Electric can transform your audio visual components into a comprehensive system of convenience and simplicity. From video streaming to music selection, single room or multiple viewing and listening areas, lighting and more, with smart home solutions, you can manage all your systems with a single touch from a single, integrated remote or various devices throughout your home.
Rangel Electric will help you set your home theater experience apart with a custom and flexible plan to accommodate any budget. As an authorized dealer of Control4 smart home solutions, we are experts with this home automation technology that provides a modular system, allowing the most flexibility. Rangel can help you design a complete, full service, full home, integrated system or you can start small with one room or system, with plans in place to incorporate more as time goes on.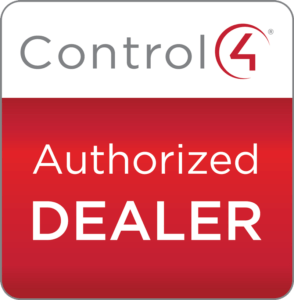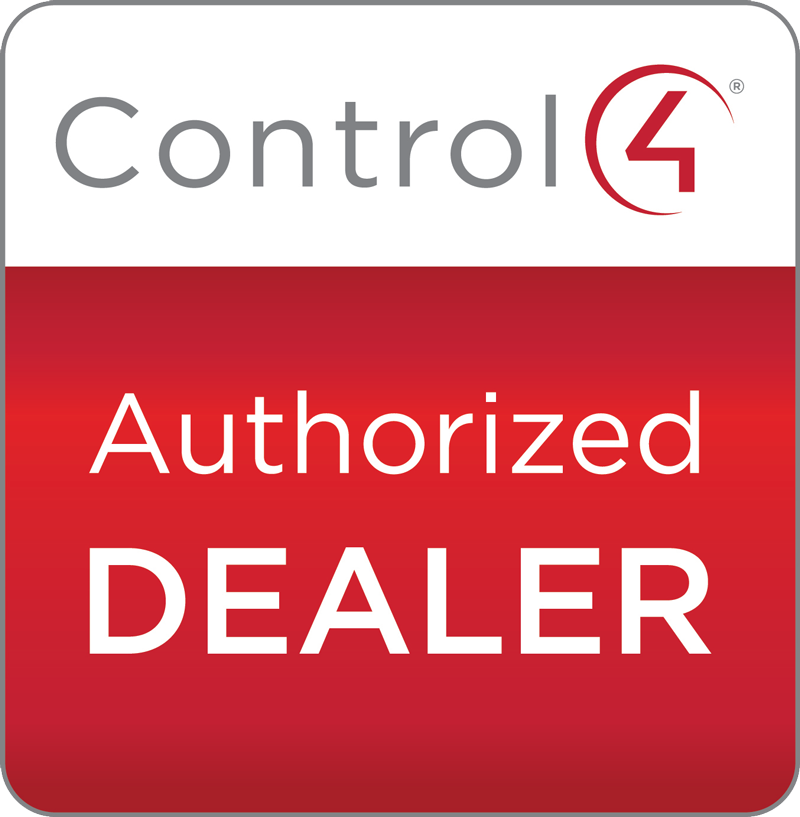 Control4 home smart home systems provide limitless entertainment possibilities. A singular, easy to use interface allows you to do it all. You can access TV, movie streaming, video games, DVDs, cable or satellite. Choose to watch the same program or movie on all the TV's in your home, or you can program every TV to watch something different – all from one control source. You can easily integrate most popular products and services including Amazon Fire, Apple TV, Hulu, Roku, Netflix and more. Each room has access to the same video source, allowing easy sharing of media with limitless choices for video entertainment. And, Control4 home automation systems incorporate all of your audio visual systems in a single space without the clunky boxes and ugly wiring around each TV or component. Hide it all in a closet never to be seen and accessed completely wirelessly.
Your audio system can be just as flexible. Control4 provides the state-of-the art technology to provide a new way you interact with your music. You can fill your entire home with the same song or program each room with a specific choice – jazz in the kitchen, pop in the den, classical in the office. You have access to millions of songs streaming from all the popular sources: Rhapsody, TuneIn, Pandora, Apple Music and more. Choose the songs, manage the volume, start or stop music in any room from a variety of sources including your smartphone, tablet or Apple Watch. Guests can even stream their own music from their own devices.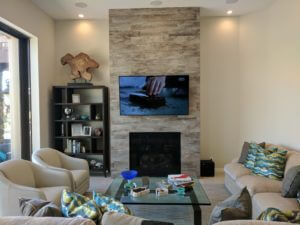 Rangel Electric help you create your audio visual dream: a home theater, with a movie theater atmosphere, incorporating the latest high-definition screen, high-resolution audio, immersive surround sound and enhanced custom lighting. Our Rangel home theater experts will come to your home and meet with you to understand your needs and vision, to design a custom, personal space for you. We recommend components and provide the highest level of professional installation as well as training on high tech systems when necessary. Now, you can access and control all of your audio visual systems from a single remote – you can even dim the lights, change the room temperature and check who's at the door without even standing up.
Rangel Electric has been well known in Palm Desert for more than 20 years, providing the highest quality comprehensive electrical services. This extensive experience makes us a leader in working with high tech and innovative smart home solutions. As you begin to imagine your home theater, please include Rangel Electric in your plans to ensure a professional experience from design to installation that will exceed all your expectations.