Home Theater Tips: How Far Should You Sit From Your TV?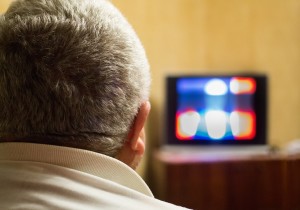 As you are planning the layout for your home theater, it is important that you consider the placement of the audio visual equipment as well as the location of the furniture. Investing in a home theater system means that you will have the opportunity to enjoy a movie theater experience in your own home, but you need to be sure that you are careful about your planning to ensure the comfort of the room. At Rangel Electric, Palm Desert audio visual experts, we offer a few things to consider when you are planning the details for your home theater:
Screen Size and Viewing Distance
The screen size plays a role in your decision, because different distances are needed depending on the overall size of the screen. If you sit too close to a big screen, then it could strain your eyes and impact the furniture layout of the room. At the same time, sitting too far away means that you can't enjoy the full HD benefits from the quality TV or projector that you purchased. There is a happy medium for viewing distance, and a professional audio visual company can help you choose the right layout for your home theater space.
If you look online, you will see various recommendations about the optimal seating distance from the screen. Generally, the recommendation is about 1 foot for every 10 inches of screen. For example, plan for 4 feet distance if you have a 40-inch screen, or 5 feet distance for a 50-inch screen.
Keep in mind that these recommendations might change depending on the source that you are looking at. So, you need to consider your own preferences, and it is beneficial to have a professional audio visual team take a look at your home theater space to make recommendations based on your individual needs. Our team at Rangel Electric can help you manage your space from design to installation.
TV Viewing Angles Matter
Also, remember that viewing angles matter, so you need to consider the angle of the TV when you are planning the seating layout for your home theater. If the TV is on an entertainment center and closer to the ground, then it offers a different viewing experience compared to a TV that is mounted higher on the wall.
For more information about the best layout for your home theater, we invite you to contact our experienced audio visual team at Rangel Electric to schedule a consultation. We will gladly answer your questions and make recommendations based on your home theater layout. Call us today for more details!