Finding a Qualified Audio Video Provider
In Search of an Audio Video Provider?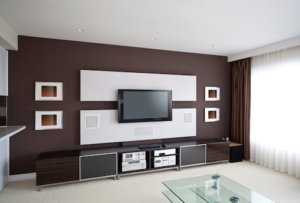 Planning an audio video project requires a lot of resources and the right team of skilled professionals. There are numerous businesses that offer sound and video consulting services, but it can be difficult knowing which one to trust. This confusion leaves many people wondering, how will I know what to look for in an Audio Video provider? Rangel Electric in Palm Desert is the right company to handle your AV needs.
Expertise/Experience
Experience offers certain assurances. Rangel Electric are professionals that have been in business a long time. When you are working on a sensitive AV system design, missteps can cost you a lot of money. Remember, AV installation is a complex process. Having a professional who understands the ins and outs of audio visual makes it easy to create a quality product. Our experts provide guidance on the best equipment to use and gives input on the design and implementation of a project.

Latest Technologies/Quality Products
Even though the basic concepts may remain the same, the technologies used in the AV industry keep evolving. Rangel Electric will teach you about the products we offer and the tools we use to complete the job. We have a variety of trusted brands to choose from when selecting components for your project. This allows us to customize your project to best fit your needs and desired use. This is why expertise and having access to the latest technologies come hand in hand. Rangel Electric has both and will guarantee that you get superior services.
Design Process
If this is a new venture for you, then you need design experts who can understand your vision and put it to work. Communication is the key to working collaboratively with us. Take a look at our previous work and feel assured that our standard and creative elements exceed your expectations.
We are Here to Help
Call Rangel Electric to schedule a free consultation and start planning your audio video project now. Whatever the scope of your project, Rangel Electric will manage the job from designing your space, recommending audio visual components and creating a comprehensive and integrated system to complete installation. More than just an electrical contractor, Palm Desert Rangel Electric are experts in audio video.